Transform Your Living With Expert Remodeling
Looking for a top-rated licensed contractor for your home remodeling or construction project? Massoglia Contracting is an experienced, licensed, and insured general contractor. Located in Blaine, MN we offer the entire Twin Cities Metro our craftsman's guarantee.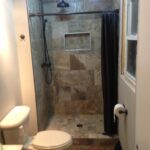 Beautiful bathroom remodeling. Tile, tub, shower, sink, toilet, and total custom bathroom construction.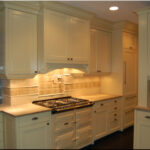 Kitchen Remodeling
Custom kitchen remodeling, including cabinets, countertop installations, and flooring construction.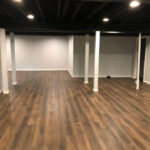 Transform unfinished space into the family hangout of your dreams! Drywall, flooring & painting!
Get A Fast, Free Quote Today!
Blaine, MN's Trusted Remodeler & General Contractor
Insured and covered, we have been a trusted contractor in the Twin Cities Metro for many years. Our crews have over 25 years of experience in floor remodeling and construction. MN homeowners love the results when they choose to hire Massoglia Contracting.
Based in Blaine, MN we will travel within a 50-mile radius of our home office location. For the right project, we will go even further. Our five-year craftsman's guarantee is our commitment to you that we will get the job done right.
Check out our great reviews online, or read some of our customer testimonials below. With an A+ rating with the BBB, A rating on sites like Angie's List and Houzz, Massoglia Contracting stands by our work to ensure customer satisfaction.
Customer service is a top priority. Our bids and estimates are always totally free, with no strings attached. We do our best to set up an appointment & get you a quote as fast as we can!
Remodeling & Construction Services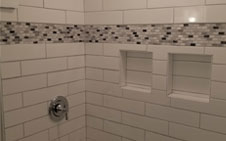 Bathroom Remodeling
At Massoglia Contracting we can construct or remodel bathrooms to your desire. Our experts have been remodeling bathrooms for over 25 years! We find the exact style and preference you want to build the bathroom of your dreams.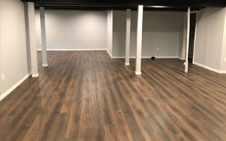 Basement Remodeling
From ceiling to floor, basement remodeling is a breeze when you hire Massoglia Contracting. Maybe you're finishing a basement space for the first time, or remodeling an existing space. Either way, call a licensed professional today!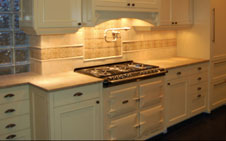 Kitchen Remodeling
Kitchens are often the centerpiece of a bustling home. New flooring, fresh cabinets and countertops, and updated appliances are all great options to keep your space fresh. Kitchen remodeling requires great craftsmanship & an aesthetic eye. Build the kitchen you've always dreamed of!
Remodeling In Blaine For Over 10 Years
Massoglia Contracting has been serving the Blaine, MN and North Twin Cities Metro community for over 10 years. Starting in HVAC, Massoglia Contracting has found a niche in floor remodeling and construction. Owner Matt Massoglia founded Massoglia Contracting to serve neighbors and deliver quality construction work. Check out our video for a quick hello from our owner.
Construction & Remodeling FAQ's
Here at Massoglia Contracting, customer satisfaction is our highest goal. We will always do our best to answer every question you may have. Here's some of the frequently asked questions we receive.
How do I estimate the cost of my remodeling project?
The easiest way to get an estimate on your specific remodeling project is to pick up the phone and call Massoglia Contracting today. Obviously, the scope and size of your remodel determine a lot. The quality of materials is also a major factor. The national average for kitchen remodeling is around $150 per square foot, so that is a good place to start if you're looking to get a ballpark estimate. For an accurate, in-depth, personalized bid – call today!
Can remodeling be tax deductible?
In short, no. Home improvement projects will not be tax-deductible. In rare cases such as remodeling due to medical care reasons, you may be eligible for a tax deduction. It's important to note however that remodeling is a great investment into your home and you are building up equity.
What is your remodeling and construction rate of labor?
Our hardworking crews have a variety of experience and craftsmanship. Depending on your project, the rate of labor will vary drastically. For example, the rate of labor for a bathroom or kitchen tile installation contractor with 25 years experience will be much higher than our hardworking fencing professionals. The best way to estimate your project cost is to get a fast free estimate today!
Can I do my remodeling or construction project myself?
There are certain projects where DIY is a much better option than others. Here at Massoglia Contracting we love and support hard-working go-getters. Just make sure you take into account the time, cost of materials, and quality of craftsmanship. Keep in mind, hiring a certified, insured, construction professional may save you money in the long run!
Massoglia Contracting has worked on my fence, deck, basement, and bathroom! I highly recommend this company. They did a phenomenal job with our basement remodel / kitchenette installation. We were super happy with it, so we've been calling them ever since!
Matt was a really hard worker and did a great job on our deck. We had an old carpeted roof over a three seasons porch, and there was leaking into the porch. Matt remodeled the roof of the porch and put a deck over it. Now there's no more leaking & we have a great deck!
Massoglia Contracting installed a fence in my backyard and a small walkout deck. My wife and I were very happy with the construction work, and have gotten a lot of compliments on the fence.
264 119th Ave NE, Blaine MN 55434
Based in Blaine, MN – servicing the entire Twin Cities Metro!
Send Us A Request For Quote Today!
Contact Form
Primary Form